Consumer brand perception can change in an instant. Here are the top five reasons why your audience could flip, and what you can do to change it.
In our current marketplace, consumer brand perception is easily formed and changed. Consumers research and interaction with brands is mostly online. However, it's more challenging than ever to make a meaningful impact and manage brand perception. One slip up and consumers will write off a brand and take their business elsewhere.
According to a Salesforce report, 54% of customers don't believe that brands have their best interests in mind. But what are the main reasons consumers develop these negative brand perceptions? For example, here are the top five causes of negativity consumer sentiment, and how you can prepare for it and respond when it happens.
1. Failure of Services or Products Can Hit Consumers Brand Perception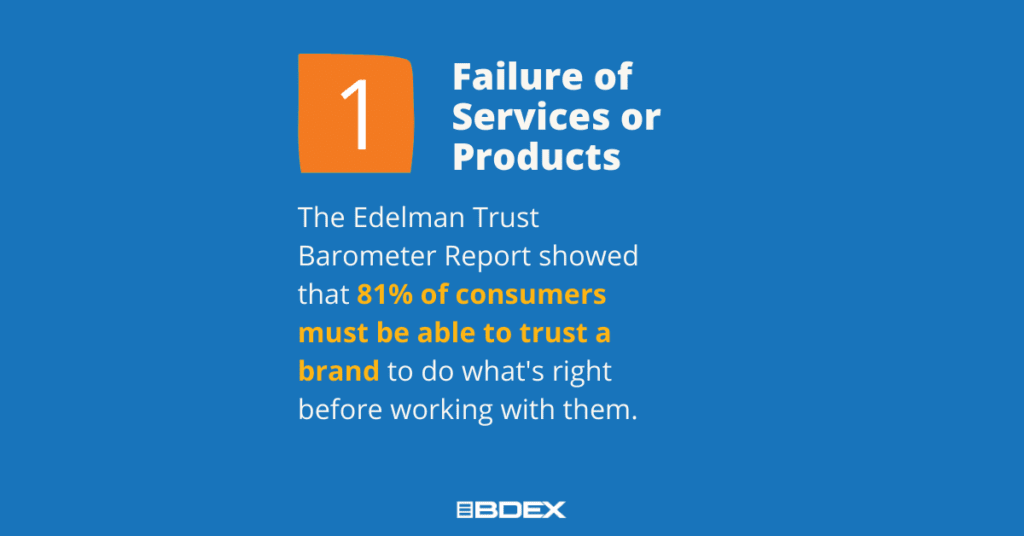 First,perhaps the biggest blow to consumer brand perception comes from product defects or service failures, especially if they cause a disaster. For example, Boeing faced substantial criticism and backlash in 2019 after many of its aircraft malfunctioned. These concerns were compounded by the revelation that leadership may have been able to take steps to prevent the disasters.
For smaller companies, a malfunctioning product could all but take them out of the market. Online reviews are a major part of consumer research in today's climate. It's crucial that brands maintain an active presence online so they can respond to negative feedback immediately to maintain a consistent message and proactive approach to problems.
The Edelman Trust Barometer Report showed that 81% of consumers must be able to trust a brand to do what's right before working with them. When something goes wrong, the right thing to do is take responsibility and respond.
2. Lack of Transparency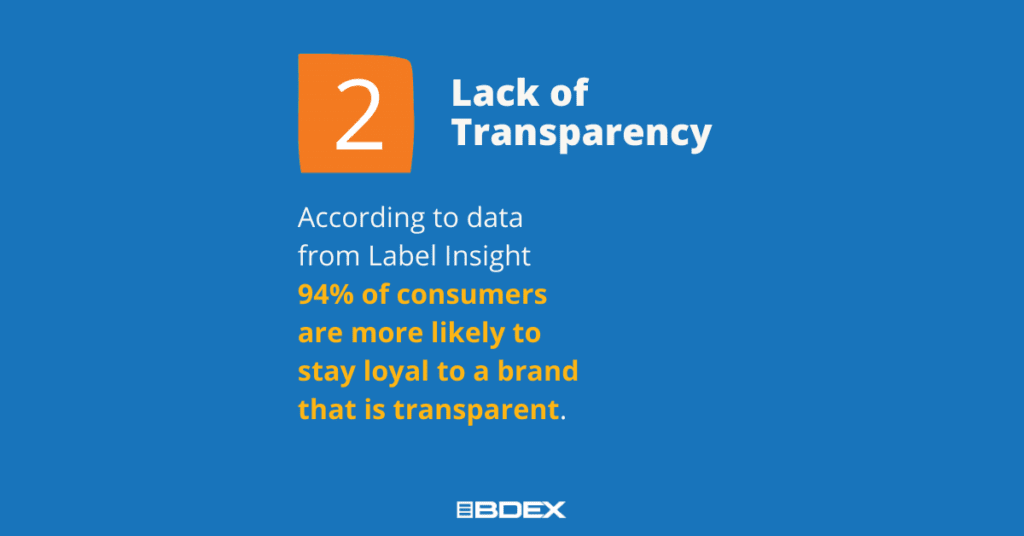 Second, modern customers also prioritize transparency. This is becoming even more necessary as consumers continue to fear that their personal information is at risk. Companies should disclose what they will be doing with any personal information gathered before expecting consumers to hand it over.
According to data from Label Insight, almost all consumers (94%) are more likely to stay loyal to a brand that is transparent. And The Light Digital data shows that 73 of consumers will pay more money for products that offer complete transparency.
Strategies that help you become a more transparent brand include increased engagement on social media, offering more information on your website, and increasing use of surveys and other customer feedback methods. Information is power. Think about equipping your audience with the information to empower them. Transparency is key to managing consumer brand perception.
3. Inattention to Customer Experience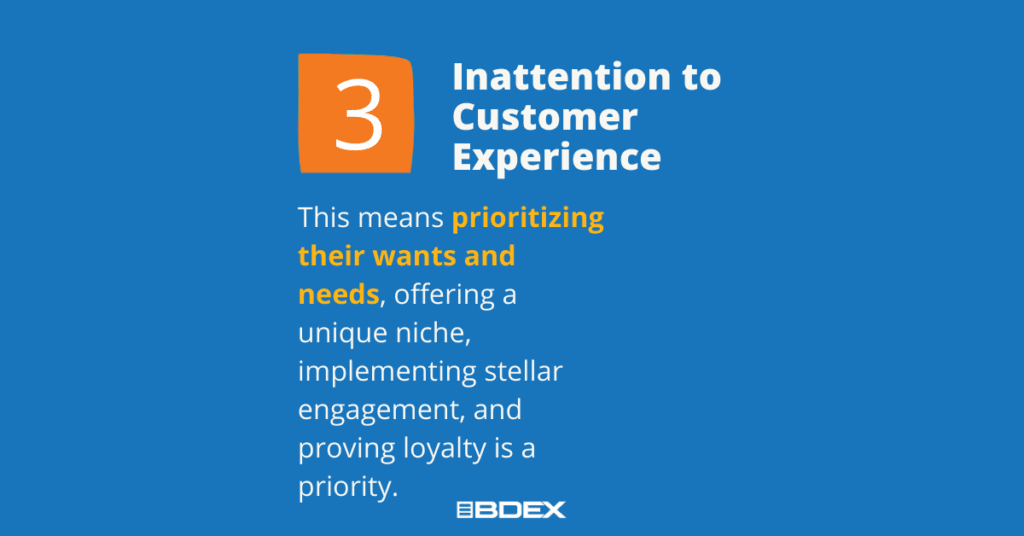 Customer experience has become a buzzphrase across industries: CX. This brings us to our third point. Modern consumers care more interested in the holistic experience when working with a brand, as opposed to only focusing on their satisfaction with the final product or service. Experience is everything when it comes to consumer brand perception.
Focusing on customer experience means you're prioritizing their wants and needs, offering a unique take on a product or service, implementing stellar engagement tactics, and showing them that their loyalty is a priority.
Foster brand loyalty by integrating these customer experience tactics to show your audience how much you care.
4. Corrupt Practices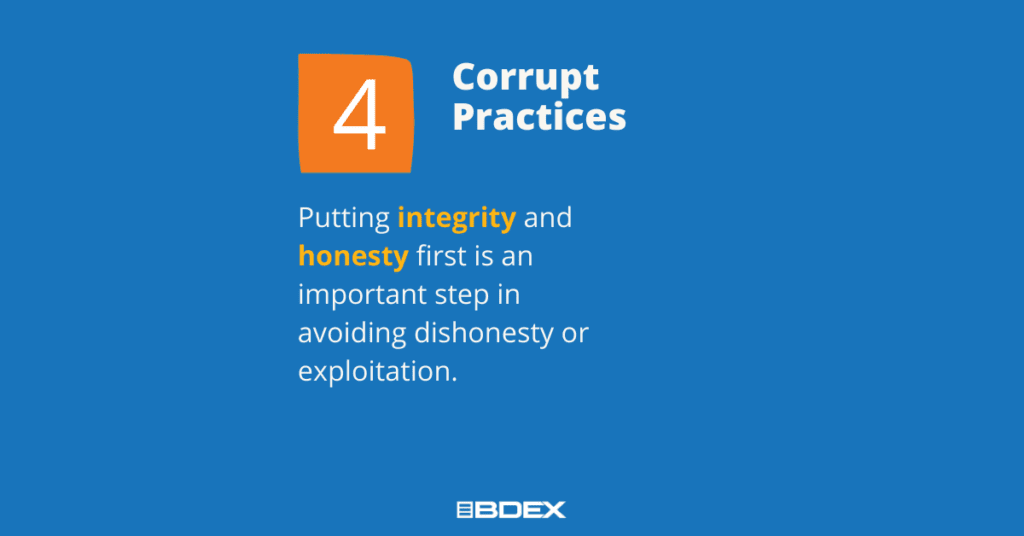 Another major reason customers develop negative brand perceptions is when company leaders engage in corrupt or problematic practices. These could range from poor working conditions for employees to using customer personal information in dishonest ways to releasing products they know are not high-quality or safe.
Putting integrity and honesty first is an important step in avoiding dishonesty or exploitation. It's also important to prioritize the health and wellbeing of employees, and to showcase how you're doing this. Always ensure that products and services are the highest quality before releasing them to the market. Work with an attorney or other expert in your industry to ensure that you're following all applicable laws and regulations.
5. Treating Customers Like Numbers Hurts Consumer Brand Perception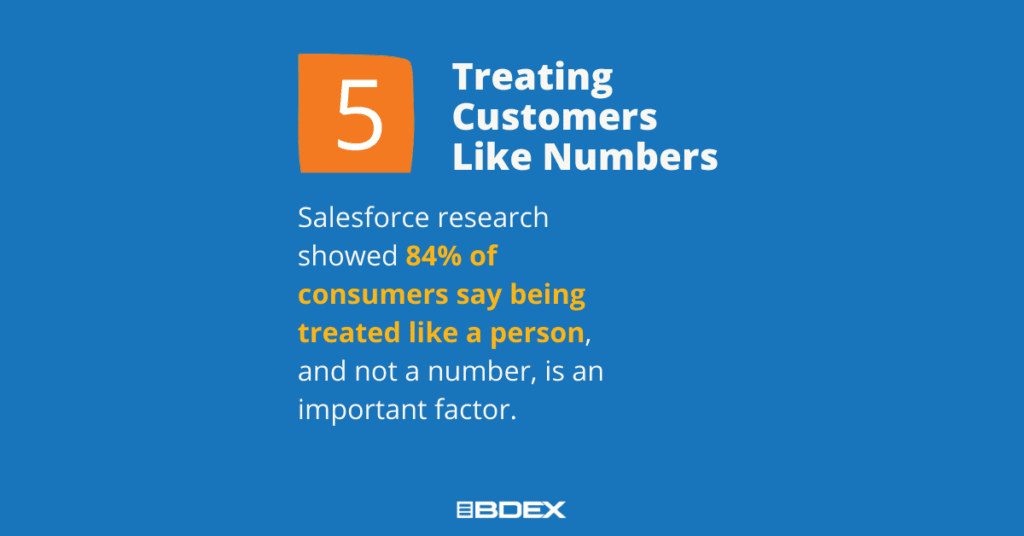 Salesforce research also showed that the majority of consumers 84% say being treated like a person, and not a number, is an important factor in deciding which brands to support. And 51% of customers would be more comfortable exchanging personal information for a more personalized experience.
Modern customers want to feel seen and heard by companies, and not treated as if brands are only trying to make a sale. Personalization is more important now than it ever has been as interactions are largely held online and the connections are already harder to make and sustain.
Using the right customer data can help you focus on the real people you're trying to connect with. Real-time data gives you a look into their behaviors and desires, helping you better understand what drives them. With data, you can also segment your audiences to send out more relevant messages to the right people.
Your customers are more than just a number. They're more than an IDFA and Google Ad ID. They are people with complex behaviors and it's your job to understand them. If you understand them, you can target them and communicate with them not to them.
Data Solutions from BDEX to Help You with Consumers Brand Perception
Finally, here's what you can do to help your consumer brand perception. You need to understand your audience. Who are they? What are their behaviors? What devices are they on and when? To improve and maintain a positive consumer brand perception, take advantage of the data solutions from BDEX. The BDEX Data Exchange Platform (DXP) provides more user data than any other data platform in the market. Use real-time insights to inform your marketing tactics so you can reach the right person at the right time.
We have over a trillion data signals and more than 6 billion unique IDs, so you can track your customers across their channels and understand what drives their behavior. In conclusion, this information helps you alter and perfect your messaging to make advertisements more personal, customer-focused, and consistent. Let us help you obsess over your customer by shedding light on data analytics around their behaviors. Once we better understand them, we can best help you target them in your next marketing campaign.
Get in touch with BDEX to learn more about how our data solutions can help you improve brand perception.