Omni Pixel Transforms Website Shoppers to Loyal Customers
Opt-In Omni-Channel Recapture Solution that Transcends Cookies and Mobile Identifiers
Transform Visitors to Customers
Revolutionize Customer Engagement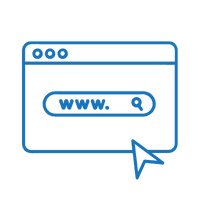 A visitor lands on your website and is prompted to share their location.
Our AI identifies household and deploys cross-channel marketing.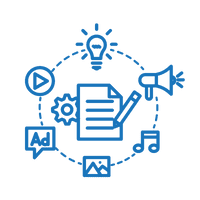 We track customer journeys, attribute sales, and provide valuable reports.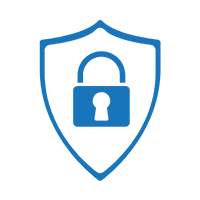 Opt-in only, respecting privacy.
Retargeting is a powerful, but this technique is facing a roadblock.
Over 50% of US mobile site visits and 40% of browser visits do not support retargeting.
This makes it difficult for companies to reach their target audience and gain valuable insights into consumer behavior.
Moreover, much of the data collected by companies is unactionable, rendering their investment into data collection futile.
The inability to leverage data for cross-channel retargeting is resulting in lost revenue and thwarted marketing efforts.
Studies show that retargeting website visitors can increase conversions by 43%.
Don't let the current retargeting gap hold you back.
Omni Pixel fills the void, enabling you to continue driving website traffic and increasing your chances of conversion.
Omni Pixel compliments your current efforts and acts as a force multiplier of your investments.
Get the edge you need to thrive in a competitive market. 
Benefits of BDEX's Omni Pixel
Identify customer behavior across touchpoints.
Use unique IDs for household viewing metrics.
Convert anonymous visitors to identified customers.
Generate 1st-party data independently.
Boost traffic and conversion rates by 43%.
Use AI for targeted direct mail.
Own future-proof, 1st-party data.
Understand audience for strategic adjustments.
Simple website integration with high opt-in rates.
Resolve addresses for cross-platform marketing.
Optimize Your Efforts and Your Reach
Brands can now market and measure relevant advertising to previously missed 70% website visitors.
Resolve site visitors to browser location with verified accuracy consented opt-in browser logic.
Unique persistent Household ID identifies browsers/devices, brand-controlled CCPA-compliant security.
Two opt-ins required via Consent Mgmt. Tech and Browser. Lightweight script integrated with modern consent technologies, compliant with all US legislation.
Omni IQ's Open API interoperates with your stack, making data available on-demand.
Consumer Data Segments and Attributes
Integration & Destination Partners via LiveRamp
Unique Identity Linkages Authenticated Monthly
House holding capabilities
Omni Pixel: The Ultimate Solution for Omnichannel Retargeting
Capture new scalable cookie-less 1P audience data
Reach target audience across all channels
Real-time retargeting audiences monetized onsite and offsite
Deep insights and analytics for effective segmentation
Dynamic creative optimization for maximum ROI
Tracking capabilities for accurate attribution and measurement
Customized strategy development and execution by experts
Ready to get started? Sign up for a free, no-obligation trial.
How CBS Leveraged TiVo Xtend CTV Powered by BDEX to Promote Premiere
In 2021, CBS was the leading ad-supported television network in the United States, with an average viewership of 5.6 million viewers according to Statista. For the launch of a new CBS family dance competition series…

TiVo Expands 1st Party Monetization Opportunity By 11x
Looking for help monetizing their first-party data, TiVo turned to BDEX for help expanding its audience reach to nationwide scale in order to give its advertisers access to highly targeted nationwide audiences.
Working with BDEX improved TiVo's first-party data monetization by 11X.
Ready to get started? Sign up for a free, no-obligation trial.
Business analytics and data marketing are rapidly evolving. Stay up-to-date on our latest data thought leadership.
Improve your ROAS with data. Talk to an expert about improving your data strategy today.