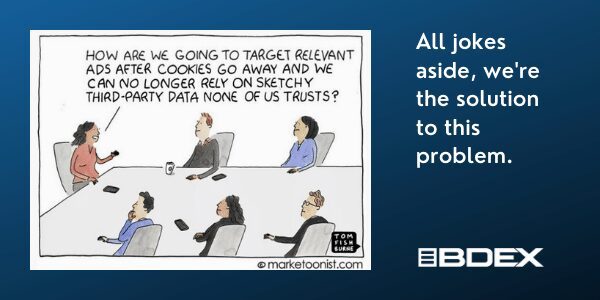 Privacy-Focused Data Modeling Allows Marketers to Effectively Target Their Ideal Customer
BDEX has been helping advertisers, marketers, data scientists, data engineers and more with their first party data since 2014. Not only does it respect people's privacy, but it provides companies an effective way to understand and target their audience. With all the talk around the metaverse, we thought it was a good time to remind people of our commitment.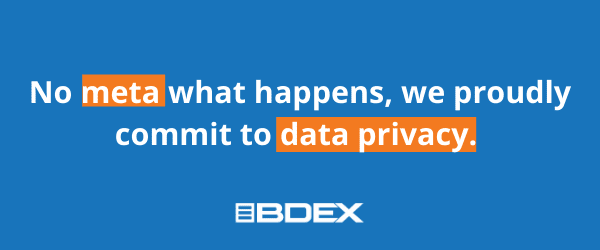 We go the extra mile for data privacy and compliance because it's important to us.
Target People Who Want to See Your Ad and Respect their Data Privacy
We are the first and largest consumer data exchange platform in the U.S. OmniSource IQ Machine Learning utilizes brands' first-party data to identify people that fit their ideal customer profile. This enables brands to reach those new audiences across all marketing channels.

OmniSource IQ ML was designed for consumer brands looking to leverage their first party customer data. This helps them identify their ideal target audience. Leveraging first party data to model highly accurate lookalike audiences, empowers advertisers.
Companies only need to share a seed file of their first party to. We analyze it against our expansive data marketplace of 1 trillion data points aggregated from over 100 verified data partners.
OmniSource IQ ML creates highly accurate, scalable models of your ideal audience. These models are tested against your first party data for accuracy. Throughout this process, the users can safely scale up their audiences while protecting their customers' privacy at every step.
Target Your Data with our Activation Partners
Companies can then activate this data on the platform of their choice, including LiveRamp, The Trade Desk, Neustar, Lotame, Eyeota and Google Marketplace. However, we can also help them target their audiences on Facebook, Twitter, Instagram, Snapchat and More.
Leveraging your first-party data will become the only option for advertisers to succeed as our industry moves toward a privacy-focused future. OmniSource IQ Machine Learning is compliant with current legislation, such as the GDPR and CCPA. It will help advertisers withstand the deprecation of cookies and other identifiers. In order to be able to target consumers and provide them the personalization they have grown to expect, advertisers need to equip themselves with the right tools that can meet the demands of our evolving industry."
BDEX houses over 5,000 categories of data from over 100 vetted data sources. The DXP also offers the most comprehensive, authenticated Identity Graph in the U.S. BDEX analytics has shown that OmniSource IQ Machine Learning consistently produces an accuracy rate of up to 84% in identifying the right audience for brands.